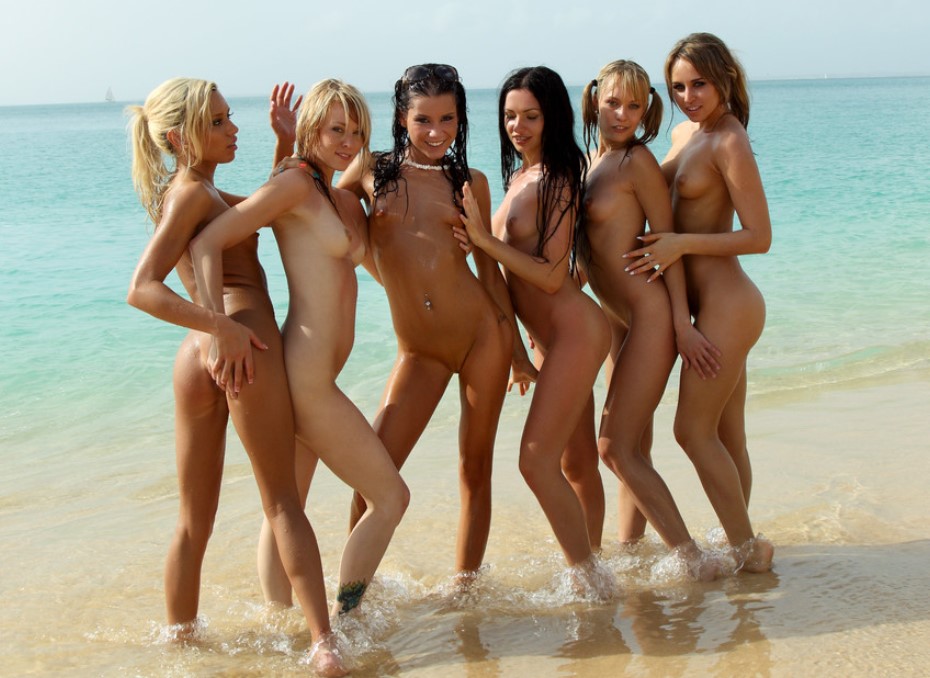 Nude beaches are pure bliss… especially when they are filled with these gorgeous babes. Meet these six sweethearts who are here to give us an amazing show. They've decided to go to the beach in their naughty bikinis. However, the sun is way too extreme, and even that bikini is making them feel hot. So, how did they decide to tackle this problem? Well, they decided to take it all off! That's right, you get to see six beautiful women completely naked, enjoying the sun and the water. These lovely babes are quite adventurous and very confident in their beauty. They know that they are incredibly gorgeous, and they are ready to show it all.
The great thing about these besties is that they are all very different. Some babes have big knockers, other cuties have a plump ass… but all of them are addictively stunning. They will pose by the beach, and as one thing leads to another… you get to see their wild side. This includes all of them getting down on all fours and chain licking each other's love bits. They will also pose together by laying down, and when things get too heated these cuties will jump in the water. You get to see a bunch of slutty cuties enjoy the sun and the water together while being incredibly dirty and touchy with each other.
Now one of these girls is definitely not like the others. Meet the pretty dark-haired babe with a pierced belly. She decided to step to the sidelines and get all of our attention! She will do that by spreading her legs while standing up… and with a bit of pussy play, you get to see her pee on the beach in front of everyone! There is no doubt that this lovely girl knows what we want to see. The dirtier the better and she is definitely the cutie to watch if you love naughty women.
Gallery from: AllScan.com